FOR YOU AND YOUR BUSINESS
To develop your mind, your business, or your capacity to influence the world for the better, please take the time to book on a call where we will listen to your challenges and work with you to ensure your solutions above sustainable and practical to implement.

MEDIA ENQUIRIES
If you would like to talk to us about any aspect about what we do as a organization, the future of work, or the reports that we compile from the most innovative minds from around the globe, please contact us here.

SPEAKING ENGAGEMENTS
We actively consult and advise through a number of formats one of which is providing keynote speakers to events on subjects including AI, the future of work and human potential. Please contact us here to discuss booking a speaker.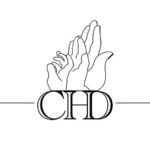 Council For Human Development
Swiss Association

Im Freien 3 | CH-8712 Stäfa